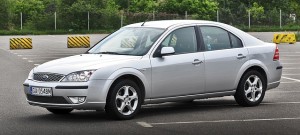 Deana Eckman and her daughter, Shelley Whitney, are very well-loved in their community of Pendleton, Oregon. Why? Because the blue-collar town, which saw its last new car dealership leave years ago, depends on the women to fulfill its transportation needs. And the women love their community as well, working hard to make sure that even customers with poor credit can get financing for a car.
Deana's Auto Biz is a small lot that sells about 100 pre-owned cars per year. The ladies like the way things are working out, and they aren't in a rush to expand the business any time soon. They work out of a tiny two-room office on a 10,000 square foot lot. Their overhead is minimal, so they can afford to acquire cars that are hot-sellers at the moment.
Pendleton was hit hard by the Recession, and it has never fully recovered. Many plants and other businesses abandoned the area, taking jobs with them. But Eckman and Whitney are determined to stay put and make sure their community's needs are met.
Ladies, you're an inspiration!
If you need auto services in Los Angeles or the surrounding areas, please give us a call!