Manhattan Beach Transmission Rebuilds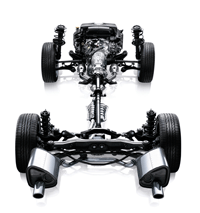 Give us a call today for all of your transmission repair needs in Manhattan Beach and the surrounding area. Our mechanics have years of experience providing superior transmission repair and maintenance services to Manhattan Beach and the surrounding area. When you need to have your car serviced or repaired nothing is better than knowing that the guys in charge of handling your transmission problems are the best in the business. Here at L.A. NTX Transmissions we are able to service and repair a wide range of vehicles, including BMW, Audi, Volvo, Mercedes, Volkswagen, and Fiat. We even have mechanics on duty that are trained to service and repair foreign luxury and performance vehicles such as Jaguar and Porsche. If it has wheels and an engine chances are the professionals at L.A. NTX Transmissions know it like the back of their hand.
The professionals here at Manhattan Beach are ready and waiting to help you with all of your Manhattan Beach transmission repair and maintenance needs. From basic transmission maintenance to more complex services such as transmission repair our mechanics can handle it all. We don't just employ mechanics with basic experience, we employ mechanics that have spent years gaining experience in a variety of different areas. We have transmission rebuild specialists, transmission repair specialists and even Porsche and Jaguar specialists for the occasional performance vehicle that finds its way to our shop. We also have Manhattan Beach transmission maintenance professionals that specialize in providing service to fleet vehicles for various businesses in the area.