South Gate Transmission Repair Service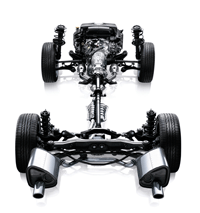 Do you already have a South Gate transmission repair shop that you are comfortable with? If not, consider making L.A. NTX Transmissions your preferred transmission shop the next time you need to bring your vehicle in for service or repair. As the best transmission rebuild & repair service in South Gate, we are in the perfect position to provide you with the service that you need when you need it, all without breaking the bank. Unlike other transmission maintenance shops, we have no interest in taking advantage of our clients; that is why we offer a free towing service for all vehicles that need major work within a 10 miles radius of the shop. We also offer a free computer diagnostic so that our mechanics can determine what is wrong with your vehicle before you are ever responsible for a penny of payment.
Bringing your vehicle in to a transmission repair shop of any sort is never fun, even if you are sure you will receive excellent service. The primary reason why vehicle owners dread bringing their vehicle in for transmission repair or maintenance in South Gate is the fear of being taken or swindled by the professionals you pay. The only real way to avoid such a situation is to find a South Gate transmission rebuild & repair shop that has an excellent reputation within the community for treating their clients right and providing excellent service. L.A. NTX Transmissions is one such transmission shop. We have been in business for over 16 years and during that time we have built a reputation as the best transmission rebuild and repair specialists around.