Inglewood, CA Box Truck Transmission Service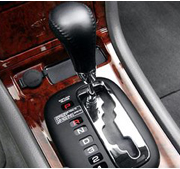 Here at L.A. NTX and Repair, we service a variety of different vehicles, including the fleet vehicles and trucks used by large companies to transport products and materials. Many companies in the Inglewood, CA area have fleet accounts with us that entitle them to competitive pricing and preferred service on their fleet vehicles. In most cases, these vehicle fleets consist of large numbers of box trucks that are used to transport cargo from destination to destination. As work vehicles, box trucks can be put under a significant amount of wear and tear constantly; hauling heavy cargo around can put a terrific amount of strain on the transmission, and this strain can lead to increased frequency of problems with the transmission.
In order to keep box trucks running smooth, they may occasionally need to be brought in to our transmission repair shop for our expert Inglewood, CA box truck transmission service. Our mechanics can work on a wide variety of different vehicles and are particularly adept at servicing and repairing the transmissions on the many box trucks that belong to our commercial clients. While every vehicle needs maintenance and service from time to time, this is especially true for most box trucks since they are often used in a high-stress work situation where their engines and transmissions strain for hours in order to haul heavy loads. The last thing our commercial clients want is for their fleet vehicles to break down in the middle of transport or delivery, and when they do they need to get them back on the road as soon as possible. Fortunately, our Inglewood, CA box truck transmission repair specialists have years of experience repairing and replacing box truck transmission.
The Best Box Truck Transmission Service in Inglewood, CA!
If you want to keep your box trucks on the road without losing productivity, bring them into L.A. NTX and Repair for the best box truck transmission repair service in Inglewood, CA. If you have a fleet account with us, your box trucks will receive special priority and our technicians will work to get your vehicle back on the road as soon as possible. Don't entrust your important commercial vehicles to just anyone; let the experts and LA NTX Transmissions handle them!