Carson Transmission Rebuilds & Repairs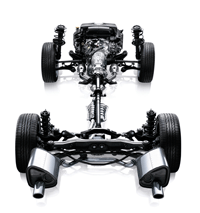 Are you having trouble with your vehicle? Is the transmission skipping or not running as smooth as it used to? If you are having any sort of transmission problems bring your vehicle in to L.A. NTX Transmissions for a free computer diagnostic. Our mechanics will run a free computer diagnostic on your vehicle to help determine the source of your transmission problems. While some Carson transmission rebuild & repair shops may charge for this service we provide it to our clients for free because we do not think that you should have to pay for a service that is relatively fast and easy to perform. Additionally, any work that we perform on your vehicle is covered under our 18 month / 18,000 mile Carson Transmission repair and Rebuild warranty.
Chances are that life would be very difficult without your car and that is a situation that the professionals at L.A. NTX Transmissions never want you to be in. Whether you need scheduled maintenance to keep your vehicle running smooth or you need significant work to get your transmission running again L.A. NTX is the place for you. Our technicians can handle all type of Carson transmission repair jobs, both big and small. From a basic tune up service to transmission repair we can do it all. Bring your vehicle in to L.A. NTX for the best transmission repair and maintenance service in Carson and we will have you back in your vehicle in no time at all.