Lynwood Transmission Repair & Rebuild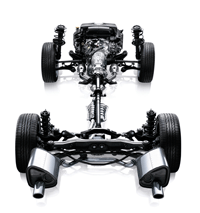 While there may be other transmission repair shops in Lynwood that are prepared to service your vehicle only L.A. NTX Transmissions is prepared to provide you with the best Lynwood transmission repair service possible. No matter what type of vehicle you own our technicians can help you with all of your automotive problems. From Kia, BMW, Saab, Volvo and Land Rover to Volkswagen, Fiat, Porsche, and Jaguar L.A. NTX Transmissions has got you covered. Whether you need basic transmission service and maintenance or more complex transmission repair and rebuild our trained professionals can get it done. Don't settle for second rate transmission rebuild and repair service in Lynwood when L.A. NTX is just a phone call away.
Are you having trouble with your vehicle? Is the transmission skipping or is the engine not running as smooth as it used to? If you are having any sort of transmission problems bring your vehicle in to L.A. NTX Transmissions for a free computer diagnostic. Our mechanics will run a free computer diagnostic on your vehicle to help determine the source of your transmission problems. While some Lynwood transmission repair & maintenance shops may charge for this service we provide it to our clients for free because we do not think that you should have to pay for a service that is relatively fast and easy to perform. Additionally, any transmission work that we perform on your vehicle is covered under our 18 month / 18,000 mile Lynwood transmission repair warranty.