Beverly Hills Transmission Repair Service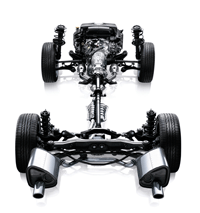 No matter what type of vehicle you have or what condition it is in L.A. NTX Transmissions can provide you with the service you need. We service BMW, Saab, Volvo, Land Rover, Volkswagen, Fiat, Porsche, Jaguar and just about everything in between. Like the individual dealerships we have mechanics on duty that are trained to service & repair the transmisisons of specific makes and models so when you bring your car or truck in to our Beverly Hills transmission repair shop you can rest easy knowing that your vehicle is being serviced or repaired by a true specialist.
Do you already have a Beverly Hills transmission repair shop that you are comfortable with? If not, consider making L.A. NTX Transmissions your preferred Beverly Hills transmission repair service shop the next time you need to bring your vehicle in for service or repair. As the best transmission rebuild & repair service in Beverly Hills we are in the perfect position to provide you with the Beverly Hills transmission repair service that you need when you need it without breaking the bank. Unlike other transmission shops we have no interest in taking advantage of our clients and that is why we offer a free towing service for all vehicles within a 10 miles radius of the shop as long as they require significant work. We also offer a free computer diagnostic so that our mechanics can determine what is wrong with your vehicle before you are ever responsible for a penny.