Inglewood, CA Transmission Repair Services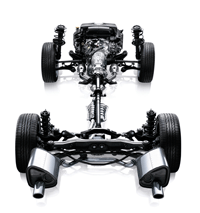 Our Auto Mechanics can do just about any type of transmission repair that your car needs. If you are looking for quality transmission repair in the Inglewood, CA area, look no further! Repairing your transmission is our speciality. Our technicians have experience working on a variety of different vehicles, including most of the more popular makes such as BMW, Volkswagen, Volvo, Mercedes, Saab, Porsche, Jaguar and Land Rover.
Are you hearing funny noises? Do you have leaking fluid? Is something broken? It doesn't matter what is wrong with your car, we can fix it! Our Inglewood, CA transmission repair and rebuild Mechanics can get the job done! We offer our clients a free computer diagnostic so that our technicians can quickly determine what the problem is without wasting the resources of the client.
Here at L.A. NTX Transmissions we can provide our clients with a variety of different necessary transmission services, ranging from transmission repair to more simple services such as wheel bearing replacement, If you are experiencing a problem with your vehicle bring it in to our Inglewood, CA Transmission Repair shop today so that we can provide you with the transmission repair service you need. We offer a free towing service to all of our clients if their vehicle is within 10 miles of the shop so don't hesitate to call today! Even if your vehicle isn't running we can arrange to pick it up.
Our Inglewood, CA transmission repair and maintenance services include…