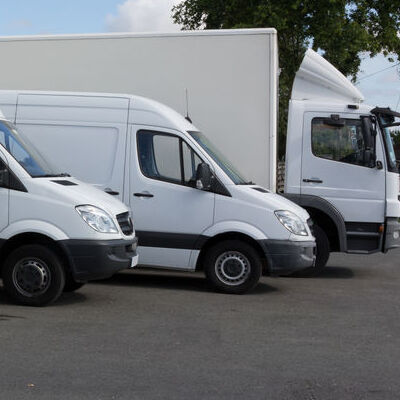 How do you maintain fleet vehicles?
Whether you just have a few cars or a whole fleet of trucks, to ensure those vehicles are running right and ensure your drivers are safe when on the road, you need a fleet maintenance plan in place. Preventative maintenance from regular oil changes to tire rotation and general inspection is a cost-saving measure. To put such a cost-saving plan into place, you're going to have to keep several elements under consideration. Organizing a maintenance plan requires the following:
Keeping track of the total cost of ownership: You'll need to keep track of total maintenance costs and other aspects as when it's best to sell a vehicle. 
Keeping track of specific maintenance requirements for each vehicle you have: Each vehicle in your fleet will have different requirements for maintenance.
Ensuring drivers are aware of company policies and responsibilities: Drivers need to know what their responsibilities are regarding the use of vehicles, including what to do in case of an accident. 
Developing a strong partnership with the fleet maintenance provider: You want to ensure the company that provides maintenance is reliable and has your best interests in mind when maintaining your vehicles.
As you're putting a fleet maintenance program in place, you want to make sure every part of your vehicle is covered, including transmissions. When you want to make certain your fleet is running efficiently check with the professionals at L.A. NTX Transmissions and learn about our fleet account in Inglewood, CA. Find out how we can help you keep your fleet maintained by calling __PHONE__.
What is a fleet?
Any group of vehicles that's owned or leased by a business or other organization like a government agency is considered a fleet. These are not individually owned vehicles. These vehicles could include anything from sedans used to make sales calls to delivery vans to 18-wheelers. 
What is fleet maintenance management?
When you have a fleet of vehicles, you need to oversee fleet maintenance. This means you'll have to find someone to ensure the repair and upkeep of your vehicles so that the fleet remains effective. It also means you have a professional in charge of making decisions about when to sell old vehicles or buy new ones. Fleet maintenance and management of the fleet might be handled in-house or it could be outsourced. When you have a resource that provides regular maintenance, you often will be able to save money in the long-term. With preventative maintenance, minor repairs can be made or problems can be caught before they lead to costly repairs later on. Not only do you save money with repair costs, your vehicles will pass safety inspections more often and will be allowed to stay on the road.
What are the benefits of fleet management?
Fleet management can be an essential part of your business, especially when you rely on your vehicles to conduct a large portion of your business. If you have a delivery service, for instance, you want to make sure your vehicles are in top-notch condition through regular fleet maintenance. This ensures the safety of your drivers and you'll be certain deliveries are made on time without any worries of the vehicle breaking down at an inopportune time. With a fleet management system in place, you'll be able to handle maintenance. You'll also benefit from the following:
Enhancing dispatching and performing more jobs.
Enhancing fuel efficiency by analyzing driver behavior and vehicle use.
Improving safety by analyzing driver habits and alerting drivers to poor and dangerous driving behavior.
With a system in place, many insurance companies offer discounts or other incentives because of improved safety and better safety awareness.
Makes customer service better. Service becomes more efficient and effective.
Fleet maintenance and repair
With a fleet maintenance plan in place, you'll be able to prevent problems like breakdowns while the vehicle is in service. Some common problems such as blowouts because of underinflated tires or poor fuel efficiency because of irregular oil changes can be avoided with regular maintenance. Repair costs generally go down because issues are caught before they lead to costly repairs.
What does fleet only mean?
Fleet-only vehicles are vehicles sold specifically for use on vehicle fleets. Some are specific vehicle models manufacturers only make for fleet use. While intended for business use, fleet-only vehicles do make it onto the regular market. Governmental agencies like police departments often auction off fleet vehicles when newer models become available. Fleet only vehicles are often much cheaper than other used vehicles.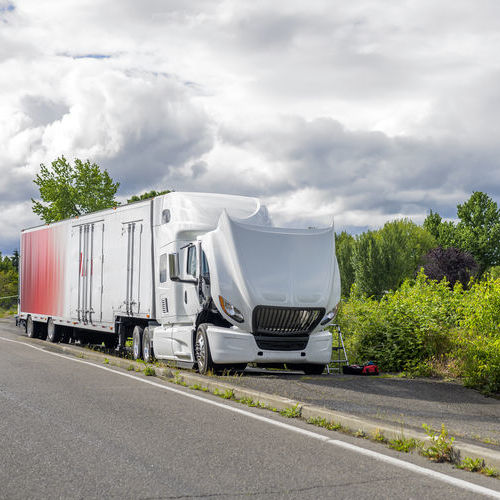 Fleet maintenance near me
The key to having a healthy fleet is regular maintenance. When you need reliable fleet maintenance in Inglewood, CA, look to the professionals at L.A. NTX Transmissions. We offer fleet account plans for transmission maintenance. Find out what we can do to keep your fleet running efficiently by calling __PHONE__.