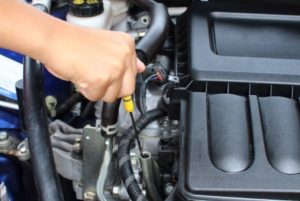 Oil changes, replacing brake pads, and maintaining the tires are just some of the tasks required for your car to stay in great shape. It can be a lot of hard work, but taking care of your vehicle makes it more dependable and keeps it working well for a long time.
Changing the Oil – In order to keep the engine running smoothly, you'll need to take your car in for regular oil changes. This ensures that the oil and filter are clean which in turn keeps the engine in the best shape possible.
Brake Maintenance – Every vehicle should have a reliable brake system and that's why regular maintenance for your brake pads and rotors is extremely important.
Tire Rotation & Wheel Balancing – Well maintained tires helps keep you on the road when dealing with wet or icy road conditions. Don't end up stranded on the side of the road because of low tire pressure causing a blowout. Keeping up with the tire pressure means less trips to having flats repaired and can improve your gas mileage.
These are just some of the maintenance requirements that a vehicle needs. Maybe you don't have the time or you don't know how to perform the tasks yourself, you still don't want to put off maintaining your vehicle. That's why L.A. NTX Transmissions offers tune-up service in Inglewood, CA. Our automotive professionals will do the work to make sure your vehicle is running at top performance. Contact us today at 310 672-8131 and we'll be happy to answer any questions you might have.