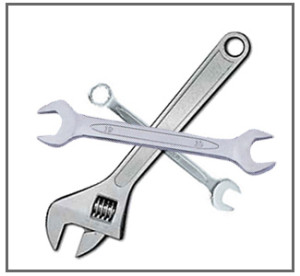 Summer is right around the corner which means there's no better time to take your car into L.A. NTX Transmissions to get an auto tune-up on your car or truck in Inglewood. The frequent traveling and hot temperatures during the summer months can put some added stress on your vehicle so it's best to have it tuned up to prevent any potential problems further down the road.
Not only are tune-ups recommended as part of your vehicle's preventative maintenance, but they are also great for improving your vehicle's fuel economy. When you bring your car into our shop, we will make sure all the components are in good, working condition and make necessary replacements. Our tune-up service usually includes replacing the following components:
PCV valve
Fuel filter
Spark plugs and wires
Air filter
We also provide oil changes, which are vital for a healthy transmission, and can clean your fuel injection system. The older your car or truck is, the more necessary it becomes to replace these parts in order to maintain the performance of your vehicle and to keep extend the life of the vehicle. We service most makes in models in Inglewood and surrounding areas. Bring your car by or call (310) 672-8131 for more information about our services and pricing.